American vs European Experience
The American Experience
I have my bucket list, as do many people. Some things on my bucket list have already been crossed over, but some of still uncrossed items on my bucket list are sport related. Recently I crossed over one more sport related item on my bucket list – "watch the New York Giants play in person"
In 2007, the NFL started to play at least one regular season game in London, usually on Wembley Stadium. This NFL popularization project is called NFL International Series. There was just one NFL International Series game played in 2007, while this season there were three NFL regular season games in London, two on Wembley Stadium and one, for the first time, on Twickenham Stadium. The game on Twickenham Stadium involved the New York Giants, who were playing as visitors against the official hosts – the Los Angeles Rams. And that was the game I attended!
NFL – Global Sport In The Making
Some time ago the NFL set globalization of their brand and their sport, as one of the goals for the future. The first major globalization attempt started in 1991, when the NFL Europe was created. It was an American football competition played in 10 European cities, with combined team rosters consisting of borderline NFL players and obligatory minimum number of local European players. NFL Europe obviously didn't reach NFL's expectation, which led to its termination in 2007.
Then, the NFL decided to change its global campaign and start the NFL International Series. This project is still very aggressive and very successful attempt to make American football a global sport. Apart from these international games themselves, NFL does its best to promote the sport in other countries around the world, mainly – Germany, Mexico and Brazil. The NFL's long term plans for these countries are not official yet, and even though this season will once again also contain a game in Mexico City, NFL's main market is Europe. It is not a secret that you can't make a sport global just by selling out the games in other parts of the world. Selling out the International Series games was never a problem in a rich London.
In order to actually make American football a global sport the NFL needs much more players from Europe and proper European league(s). NFL International Series surely do inspire young Europeans to give American football a go. Since the inception of the NFL International Series number of amateur players in U.K. has raised by 15%, in Germany there are now more than 250 American football clubs and 500 individual teams and to top it all, in 2016 the first ever European player was selected in the NFL draft without previously playing college football in the United States, German wide receiver Moritz Böhringer. Expectedly, Böhringer got so much media attention and air time during the draft on NFL channels, you would never guess that he was "just" a 6th round pick.
With all these things taken into account, there is no wonder that the NFL constantly tries to add more International Series games, that there is a serious talk about moving the Pro Bowl from Hawaii to Europe and that Germany is seriously being discussed as a new additional destination for a regular season NFL game.
Maybe even better for the promotion of American football than a successful European league, might be a European located NFL franchise. It would be for the very first time that an American sport franchise makes the big move across The Pond. Every season there is talk that one NFL franchise, the Jacksonville Jaguars, could become the London Jaguars. This Florida team hosts one NFL International Series game every season since 2013 and will again host the game in London next season. Fans in Jacksonville don't show enough love for their Jaguars and at the moment they are the best candidate to make the big move. Experts suggest this move will happen, but only after the next NFL bargaining agreement in 2020. So, the NFL has at least three more seasons to test the European waters and figure out how to make this move happen. London fans would surely welcome the Jaguars and at least 8 home NFL games each year, although the problem might lie in the fact that most European fans have already found "their" NFL team. NFL doesn't seem to mind and they shouldn't mind. Their goal is to grow even bigger international fan base and they bank on the fact that new fans would see Jaguars as their own.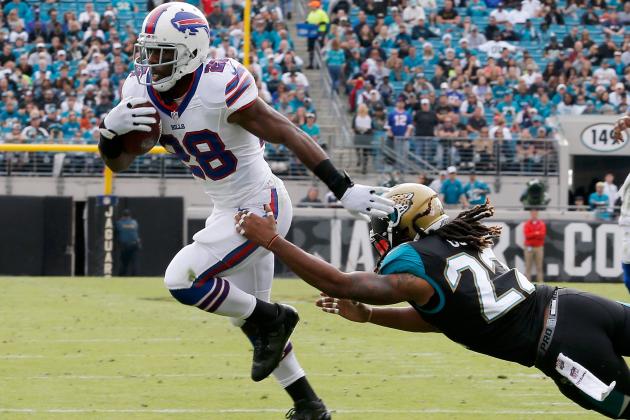 What Does This Mean For European Big Guns?
Lately football and FIFA made several bad PR moves. Although many think that football can't lose the no1 spot on sport popularity ratings worldwide, they forget that nobody is untouchable and that as soon thought of invincibility springs to mind, loses appear. And if FIFA and football continue to make bad moves, eventually they will "lose" and then, there will be another sport waiting to take over. Whichever sport that might be.
But let's get back to the present. Let's first take a look at the good moves that make European football more popular. European football is trying to make its way to North American market for decades. In the last decade European football TV broadcasts have become common on US TV channels and their popularity is reaching all time high every season.
Last season US broadcasts of Premier League matches averaged 514,000 viewers per match (7% increase), La Liga broadcasts enjoyed 212,539 viewers per game, Bundesliga broadcasts attracted 92,205 viewers per game, average Ligue 1 match was viewed by 27,750 viewers per game and Serie A averaged 24,386 viewers per game. Mexican Liga BBVA Bancomer reached 3 million viewers for Club America vs Chivas de Guadalajara match, while MLS games averaged 228,505 viewers per game. All of these numbers are promising for FIFA and European football clubs are well aware what possibilities US market offers.
With social media and advancements in technology it is easier than ever to follow any match from anywhere around the world, which surely helped the European football fans in the US to become are a community that keeps on growing. Bayern München already opened their own office in New York City, with mission to lead club's strategy for growth in the United States.
During the NFL International Series in London, the NFL opened a NFL House for fans in the centre of London. When Jaguars played few weeks before in Regent Street, next to the Piccadilly Circus, there was a big Jaguars and NFL fan zone. On both of these occasions, these two locations served as a fan shop for all the NFL teams and as a location with plenty of star appearances and other activities for fans to enjoy.
Bayern München's decision to provide a year round office in the United States is a step in the right direction. It gives Bayern München on-field US experience, it keeps their finger on the pulse of the US fans and it offers them a possibility to learn firsthand from the US colleagues. Other European football clubs have to follow Bayern's example in order to improve European football's and their own presence in the US sport market.
Sport Meets Show Meets Party
One of the most known game day activities of an NFL fan is "tailgate". Both club and fans barbecue before the game around the stadium in the parking lot. Before the Giants and Rams game, Twickenham Stadium provided a perfect area around the stadium for fans to enjoy an NFL organized tailgate. This is a part of American game day experience European NFL fans wanted to experience.
NFL marketing in London in general was very "American experience" based, fans were offered the experience they can usually only see on TV, since it is not common in Europe. Majority of European football clubs do not offer this type of gatherings before the game. And nobody expects otherwise. But seeing in person the NFL game entertainment and organized activities got me thinking whether European football clubs are doing enough to engage their fans? After some research the answer is "no". 
Official stores and Match day programmes are typically the only official "content" European football clubs offers before the game. Not much other fan engagement, which is even more incredible when you consider how many fans nowadays travel great distances to watch their favorite European football team play.
On each seat for the NFL International Series game, there was a LA Rams' flag. It turned out to be a great souvenir from the game even for non Rams' fans, like me. Another souvenir I took from the game was beer cup with game related printing.
This was a special event for the NFL and similar souvenirs are usually given to fans during European games, but Americans again seem to be one step ahead. This type of "cheap to produce" memorabilia evokes good memories and creates connection with the event for the fans. And not just with the event, but also with organizers and sponsors since in the United States they both tend to ask fans for some information in exchange for free gifts in the Fan Zone, before the game, during the game and after the game.
Truth be told, in Europe, local season ticket holders might not be that keen to participate in these types of activities. But in European football leagues there is constant growth of foreign fans from around the world. These fans would be perfect audience for these kinds of fan engagements of mutual benefits. And with time only the most persistent part of local fans would be persistent enough in their refusal to participate in Fan Zone activities, if those activities would be up to a certain standard.
How hard it is to organize sponsored pre-game football darts, football snooker or any other fun activity for the fans in club's Fan Zone around the stadium? Zagreb Football Fest proved that football fans are very keen to participate in free fun games when given the opportunity. Why would that change on a match day? Imagine if your favorite club organized pregame and postgame Fan Zone with food, drinks and activities where, let's say, if you answer few sponsor's questions about your favorite types of beer, you get a free t-shirt. Or if you win in a football darts competition, in exchange for your e-mail address you receive a free gift from one of club's sponsors. This way organizers and sponsors get information abou their fans and an opportunity to improve fan engagement by using this information, while fans willing to participate receive free game memorabilia or even bigger awards.
Club organized Fan Zones might be interpreted as marketing ploys by some fans. Same goes for the sponsored giveaways. The fear of being called out by the fans for marketing schemes and to be called out by the fans for forced Americanization of the "old game" surely exists among European football clubs. Even if these fears do come true, they wouldn't last for long if the activities are executed in the right way. While reading this you can yourself easily guess which European sport markets would welcome this kind of fan engagement and which European sport markets wouldn't.
During the NFL Tailgate there were a lot of big screens all over the location showing the NFL RedZone, live simulcast of other NFL games. Since European NFL fans watch majority of games on TV or on the Internet, NFL RedZone connected the American NFL game experience with their familiar European NFL game experience.
If European clubs decided to offer their fans similar activities (many clubs already offer live viewings of key away games inside the stadium), broadcast rights might be a major problem that would eliminate the possibility to offer live coverage of other matches in the club organized Fan Zone. But, for clubs that manage to surpass this issue, the right game at the right time might keep fans longer in the Fan Zone, giving them the opportunity to cheer against their rivals among the same minded fans in great numbers.
European fans experience food, drinks and live coverage of other matches in their local pubs anyway, so fans would not change their game day routine that much. They would just have another option of location where to prepare for the match. And they, fans, would only profit, because with competition comes improvement in content quality and offer quality from both their club's Fan Zone and from pubs around the stadium.
Other types of entertainment that are slowly making their way to the European stadiums are very familiar to the North American sport fans. Some of the boredom killing contents like videos containing player related trivia, stats, short season reviews, game previews and footages showing teams' glorious histories are already appearing on the big screens before the games in Europe.
Quality fan made reviews, previews or team history videos get great reception from other fans on social media, therefore I'm sure these types of videos would be welcome on European big screens whenever there is no action on the pitch.
Player related trivia was always popular among the fans, while advanced stats and stat analysis are slowely but surely finding its way to every European football fans' vocabulary. As a result, there are now plenty companies dedicated exclusively to gathering and interpreting sport stats. Their social media accounts attract massive and dedicated following.
The NFL is well aware that this type of content provides useful information for even the most hardcore fans, so they show this information as content on their big screens and in the same format this content would be well received during European football games.
Around the NFL stadiums there were also screens showing similar stat information. Similar, but again, so very different – Fantasy Football information. Stadiums in the United States tend to have narrow screens all the way around the stadium with either only Fantasy Football stats or current game stats. Since Fantasy Football is getting more popular with each season in Premier League, Bundesliga and other European football leagues, my guess is Fantasy Football screens will start to appear on European stadiums.
Majority of European football teams rely of fans themselves to create incredible atmosphere inside the stadiums, so clubs lucky enough to have such great fans have no need to provide any pregame or halftime shows. American stadiums rarely have such organization from the fans and they have to be creative themselves to entertain their fans when there is no action on the pitch. Since several clubs in Europe, especially in England, have atmosphere inside the stadium more similar to US atmosphere than continental European atmosphere they will have to work themselves on improving the atmosphere. When you have a "Yellow Wall" like Borussia Dortmund has, who needs "balloon" cameras and "dance" cams.
Considering how many possibilities and content the NFL offered to fans in London I'm convinced that the question "Ok, any new ideas? What else can we offer to the fans?" was constantly asked during the "Twickenham game" organization meetings. And that is the impression you want your fans to have.
That weekend in October both the NFL ticket and the Premier League (Arsenal) ticket were expensive for my Croatian pocket, but even though the NFL ticket was 3x the price of the Arsenal ticket, with all the show and experience I got from it, I didn't feel like I overspent. With Arsenal I did, and other fans do too. Especially local most loyal fans.
If you ask a random football fan about the Premier League, "very expensive tickets" are surely going to be named. Fans' outrage in England has slowing been reaching boiling point in the last few years. Recently the situation came close to spilling over the edge. Clubs had to lower their ticket prices and the FA had to reconsider bringing in "safe standing" stands. This is good, for start. These changes are coming and you don't have to go to the United States to see very different situation.
You have to go as far as Germany, as the video in this link shows.
Videos like this surely helped the fans' case in England. If the NFL and German Bundesliga can understand that without happy fans you can't grow your sporting experience, so can the Premier League.
Conclusion
In a fast paced modern world, standing still simply won't do. Sure, creative web content is fun, but it can only get you up to a certain point. Today, with Internet and social media it is easy to find good role models who have different experiences in fan engagement. And when they actually come to your country and put on a show to remember in your own back yard, there is no excuse for ignoring the change.
In London, one Premier League club noticed the growth the NFL experiences and learning possibilities from the NFL. This is exactly why Tottenham Hotspur signed a 10-year deal with the NFL that guarantees at least two NFL games per season on Spurs' new stadium. Tottenham Hotspur noticed that we Europeans can learn a thing of two from NFL about organization and fan engagement.
The NFL realized a while ago that their product is attractive to sport fans around the world and they brought a full American sport experience to us in an attempt to globalize their game.
Every time you get a chance to cross something off your bucket list, don't think twice about it. Especially if the event you wanted to attend is so well organized and fan oriented that you can't only describe it as a sport event. This really was a party. And a show. And a sporting event. All mixed into a flawless event to remember. And an event to repeat.
One other thing. You could see fans of bitter rivals all at the same location enjoying this game and sharing a beer afterwards. Without a single incident, in the most peaceful circumstances. Almost as if an American sport had to come and peacefully unite European sport fans. Honestly, if I didn't see it, I wouldn't believe it. Now I have to cross a New York Rangers game of my bucket list. When I get the opportunity I promise another article!
Tomislav Žarković
Overtime Sports Marketing
If you have any questions about sports marketing, feel free to contact me at tomislav.zarkovic@gmail.com
Sources:
si.com
usatoday.com
worldsoccertalk.com
fcbayern.com